We continue the series of Creative Cafes organised by students on the theme of "Light". This time the subject is "Light Café-a calm and bright spirit and science ".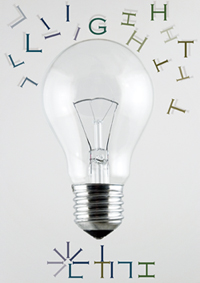 Light is naturally all around us, but its relationship to us continues to change. Why don't you come and discuss with everyone the future way of looking at the importance of light.
We are still developing our plans. When we update the title and the contents, we will upload them to the web page.
Depending on the state of aftershocks from the Tohoku earthquake, it may be necessary to change the timing. In such cases, the change will be notified on the web page and also by e-mail; so please check before setting off.

capacity: around 25
date and time :23rd April 2011 18:00~20:00
Place:TokyoTech Kuramae Hall; second-floor large conference room, Ookayama, Meguro
Tokyo, Meguro-ku, Ookayama 2-12-1[MAP]
entrance free; to participate please apply via
Applications to:creative-flow@ryu.titech.ac.jp